Testimonials and Reviews
There is nothing we appreciate more than our clients taking the time to tell us about their experience working with us. Here are what some of our clients had to say...thank you very much!

We would love to have you as a client!  Please contact us today.
---
8/21/2018
Fantastic. I couldn't have asked for a better experience.
5/23/2018
They walked me through step by step of the process. Friendly and professional.
5/25/2017
He was very prompt. He wore booties even though I told him he did not need to. He was polite, answered all my questions and was very professional.
5/12/2017
12/29/2016
Steve arrived-5 mins early, explained what tests would be performed efficient, friendly & professional.
8/23/2016
Inspection agent performed all air tests / mold inspection efficiently & professionally – He was on-time & very polite. Explained all activities thoroughly.
8/2/2016
Steve was on time (2 minutes early). He did a great job - thorough. Would use this service again.
8/2/2016
Steve was exactly on time. He thoroughly explained what he did and listed my options.
8/2/2016
Steve was on time, detailed and finished up earlier than expected. Great company! Would recommend.
6/23/2016
Steve did a good job explained what he was doing! Personable, professional. He took 5 samples.
4/26/2016
3/9/2016
All looked decant except for discoloration near hose spout under (crawl space) will have swab/test performed.
8/20/2015
Highly recommended - Steve came and took his time. He was on time, he was friendly, and he was clearly experienced and knowledgeable. He reviewed his findings to us and the entire experience was as professional and thorough as one would expect. The report came the following Tuesday as Steve promised. Craig called before he sent to go over everything. His recommendations were considered, explained, and presented fairly. In other words, we discussed the next step to remove a wet basement carpet with mold, and the potential costs, but he was honest in the level of caution suggested and what one with a family (like ours) might consider as the best approach. Overall a great experience all around, 100%. Any homeowner with existing damp areas, or smells of concern or flood damage or whatever - call MIS. It's not too expensive to get piece of mind... or confirmation that there's something to deal with. They'll walk you through it and help you figure out a reasonable solution (if one is required).
11/19/2014
I contracted Mold Inspection Sciences as potential issues arose during the inspection of a new home we were purchasing. I admit I was utilizing the service as it was required by the underwriter - not because we believed there to be a problem. I was initially concerned that there was a bit of a conflict of interest. that is - of course a mold inspection company is going to find mold. That's what they do. I was pleasantly surprised that Brandon (our technician) was objective and direct. He informed us of our options and the pros and cons of each. In short - he provided us wit the information we needed to make an informed decision. Oh - and by the way.... they did not find any mold.
8/5/2015
Steve was great. Did his inspections, took samples, and explained everything every step of the way. Received reports in 3 days with recommend for abatement!
5/5/2015
Steve was very professional, very nice bedside manner. Very comparative in price. I would definitely recommend to other customers. It was really easy to get appointment.
4/12/2015
Steve came on time, very polite, clean and professional. Thoroughly explained his services and answered all my questions and addressed my concerns.
3/28/2015
Steve arrived on time, he was very professional and knowledgeable. Very detailed inspection.
12/14/2013
It is rare to find a home contractor for any service who communicates thoughfully, without ever misleading or over-selling. Each of four visits to my house was exactly at the appointed hour, or a few minutes early. Each inspection report was delivered on time. When I required a critical report on a day that my contact in the Boulder office was on vacation, my request was routed to a West Coast office and, as usual, fulfilled on time. At critical points in my remodelling process, MIS came to my house on Saturday and on Sunday. If you are ever unfortunate enough to require mold inspection, take comfort in the fact that Mold Inspection Services will get you through the ordeal as painlessly and conveniently as possible.
11/16/2013
The team of Mold Inspection and Ecotreck were amazing. They work very well together. We did run into some issues involving the need to remove part of a deck in order to completely treat the mold in a closet - but they have been right on it. They show up, do the work, clean up and meet all arising issues. And then the Mold Inspection people came right over for the re-test. They went beyond their scope and found the perfect people for the rebuild. I'm not sure I've ever run across a more efficient and professional team of service people. I HIGHLY recommend them to anyone.
5/24/2013
The inspector was awesome--thorough, informative, professional. She answered all our questions and was very patient in walking us through all the possibilities for testing--the why's, the how's--and the how much! She discovered areas we thought might be problems weren't--saving us a lot of money--and found areas of concern we'd overlooked. I'm SO happy to have used this company and would recommend them to anyone with any water issues or mold concerns who want a scientific, straightforward approach by someone who's not there to sell the clean-up, but who is interested in sharing what's actually happening so we can make up our minds with clear information about how to proceed. I totally appreciate an objective point of view--these guys are great and totally easy to work
1/29/2013
I contacted Mold Inspection Sciences to investigate a concern in my garage. What I saw was what looked to be mold growth on several of the walls. I have also seen water enter into the garages every time it rains. I'm in and out of the garages, so my concern was twofold -- am I breathing harmful mold spores and is the mold and water damaging my garage? I also wanted to understand why water was entering the garage. The inspector sent to my house was Terry Hudson. She was kind, patient, and seemed to truly care about my situation. She spent a considerable amount of time inspecting the garage and also performed some mold air and surface sampling. My report came quickly and the company reviewed all the information with me. It was easy to understand. Luckily, the airborne spore levels were not too high, but the extent of the mold and water damage did require professional mold remediation and some changes to my gutter system and landscaping around the garages. They also provided me with some referrals to remediation companies. I am very satisfied with the services I received.
Very punctual and professional.
Terry came to our home and did such a thorough inspection! We were extremely impressed and satisfied. She was very professional and informative. We felt that she inspected our home as if it was her own. We would highly recommend her & Mold Inspection Sciences to anyone!
My wife and I were nervous about hiring a mold inspection company. We had heard stories of disreputable companies. Our daughter's room was of utmost concern. We decided on using Mold Inspection Sciences because they had a great, informative website. Also, they answered the phone the first ring and sent an inspector out in two hours. Thank you!
Just wanted to let you know, I met with Terry a little while ago at my new house for the mold inspection. She was professional and courteous and did a great job. Thank you for the quick response and all your help.
Terry completed the most comprehensive inspection and happily took time to explain the process and answer all of our questions. We received the inspection report within days. We highly recommend this company.
A series of big rainstorms lead to water in our basement and mold. We called Mold Inspection Sciences and they sent an inspector out the same day! Thank you for the prompt and professional service that you provided.
I've been selling real estate in Denver for over 30 years. Mold inspections are becoming more and more important to my clients. I've had a hard time finding a mold inspection and testing company that provided the high-level of service I expect for my clients. Mold Inspection Sciences has exceeded my expectations. I have now used their services for 3 different clients with great results each time.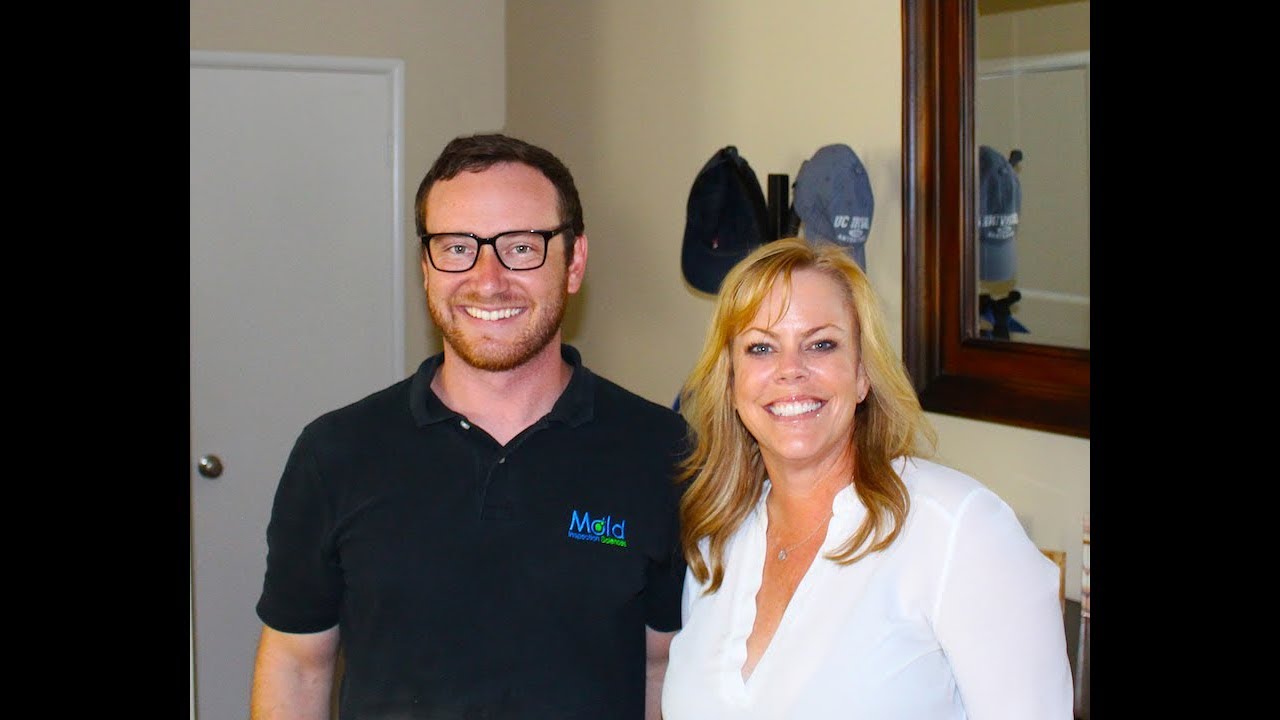 Invest In Your Family Too!
My fiance and I have been living in our new, old home for over a year now. It was built in the 50's but had been remodeled. Since moving in, we began to notice that some of the remodeling wasn't done correctly. What caught our eye in regards to mold was a musty smell under the kitchen sink and water leaking from the dishwasher. There are also small areas throughout the home that show evident signs of old water damage. For peace-of-mind, I decided to reach out to Mold Inspection Sciences. A customer service representative called me back right away, answered all of my questions and gave me information to prepare for my inspection. On inspection day, I met with inspector Ben who was nice, helpful, friendly and most importantly SUPER knowledgeable about all things mold. He had impressive tools to detect moisture and temperature shifts in areas of concern and even pointed out areas I didn't realize were past water damage was hidden by paint. I had chosen the full property inspection, and that's exactly what I got. Ben was a true mold detective from floor to ceiling and inside out. Ben walked me through his initial finds, gave recommendations on how to keep water away from our home externally, and then sent off the air and surface samples I approved to test to the lab. About three days later, I received a 24-page lab report and a 15-page mold inspection report with photos, findings, results, and recommendations. I couldn't be more pleased with the services provided. Reaching out to Mold Inspection Sciences was the right investment for our new, old home and our family! If you're on the fence, I definitely recommend Mold Inspection Sciences. Invest in your family too!
- Susie Hays, 5-star Google Review